The Homeschool Highway: How to Navigate Your Way Without Getting Carsick
Hi. My name is Amy (hi, Amy) and I'm a homeschooling mom. I'm also a writer with a habit of telling it like it is. So when my family started our journey down the road of homeschooling back in 2007, I knew that homeschooling was going to be added to my list of things I needed to say something about. I mean, let's be honest: homeschooling can be pretty sweet, but there's no need to sugarcoat it. Sugar makes such a sticky mess—and who has time to clean that up?
From my need to say the things that other people might not be saying, The Homeschool Highway was born.
Available on Kindle and in paperback.
Grab your favorite cuppa and pull up a chair. In this book, we're gonna chat about:
what effect homeschooling might have on your husband,
why it's okay to sometimes feel like you don't want to be around your kids,
why doubt and guilt are such huge potholes, and how we can learn to swerve around them,
what you are actually responsible for as a homeschooling parent, and what isn't your job,
how to deal with people who appear to be anti-homeschooling,
the pointlessness of comparing your homeschool to anyone else's,
…and lots more. Lots more.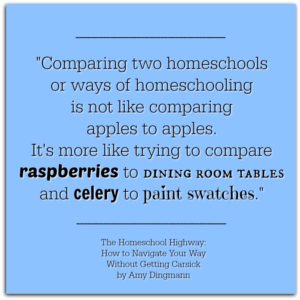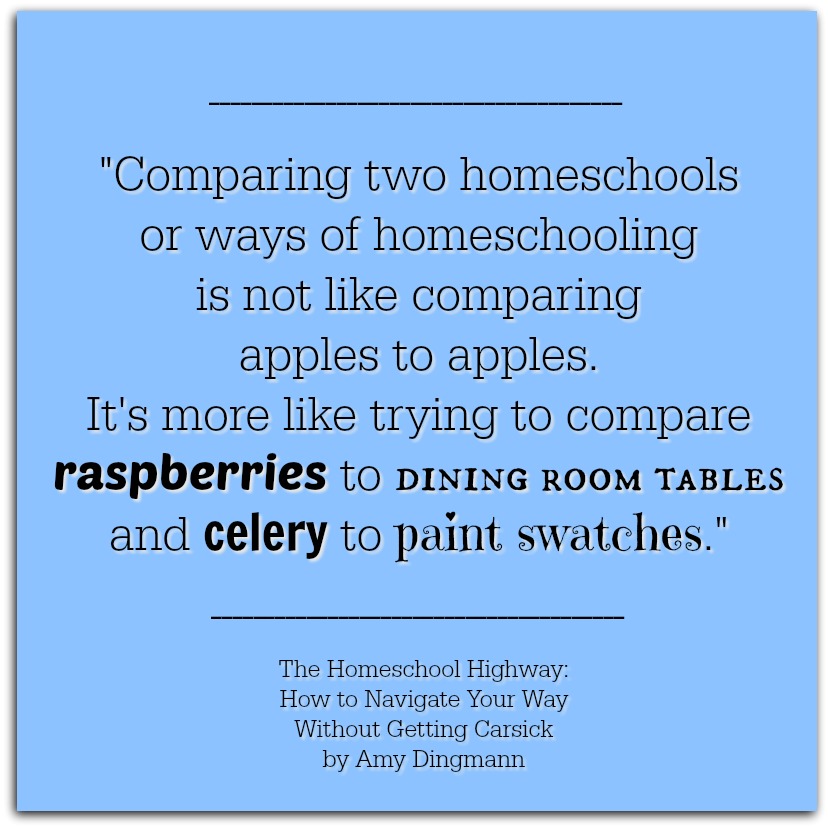 Now, you know how people talk. So what are they saying about The Homeschool Highway?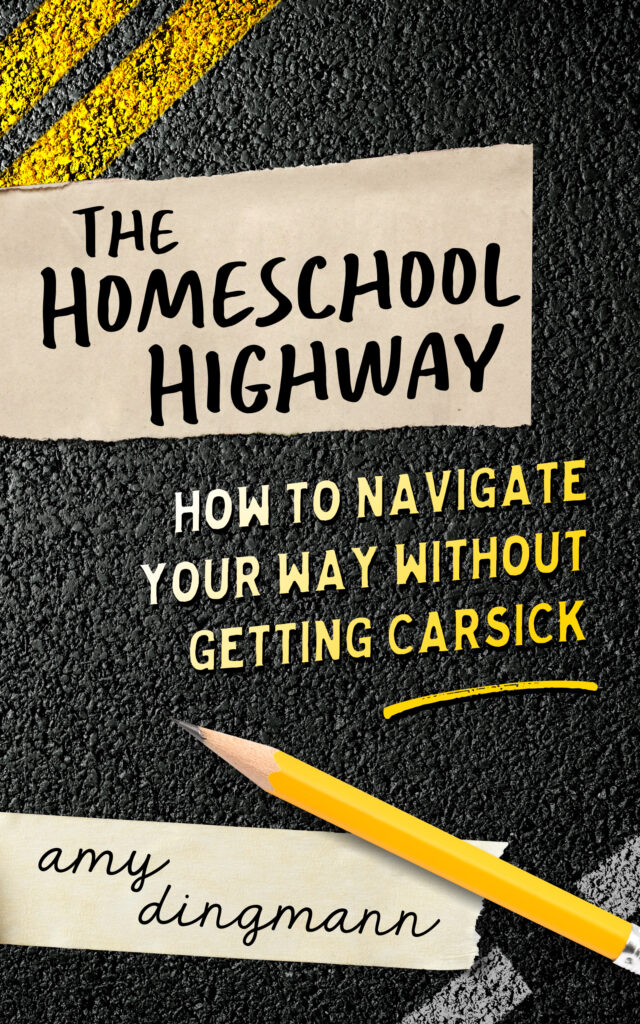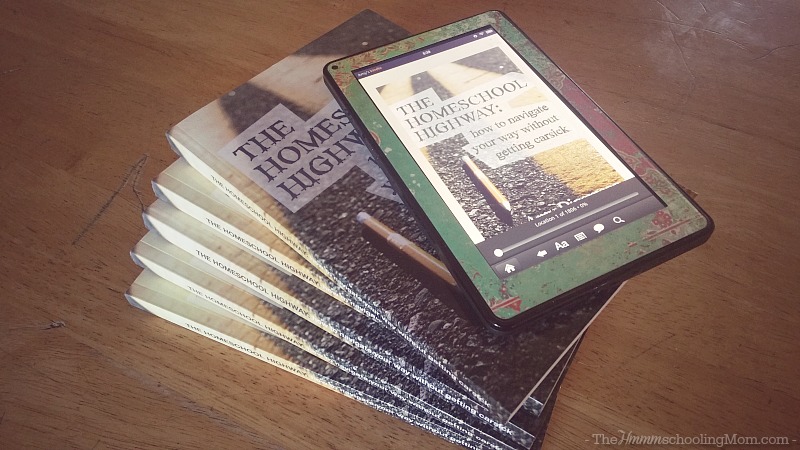 "I absolutely LOVED this book! I am a homeschooling mom of 6 years and this book is exactly what I needed. I can relate to almost everything in it. It's a quick, comical read and I can't recommend it enough for the homeschooling families or those thinking (or just curious) about homeschooling. And, most importantly, it encouraged me to know I'm not alone with the occasional 'car sickness'. One of the best (and REAL) books on homeschooling I've read."
"This book is a must read for homeschooling parents in all walks of life. Ms. Dingmann deals realistically yet humorously with topics not usually dealt with in other homeschool books. This book is encouraging, engaging, and an easy read. Short chapters make reading it fit easily into a busy homeschooling mom's day. This is money well spent!"
"Reading this book helps you see that all those feelings no one is discussing outright—the judgment you feel from others and the automatic defensiveness you display as a result, worries over your success, etc—are normal. Nothing in life is perfect, life is messy and that is what makes the high points high and the low points low. This book realistically discusses how this leaks into the homeschool world. Consider this to be almost a crash course in homeschool etiquette. I appreciate the honesty here and look forward to hear more of what this author has to say. Loved that she explored different opinions and included interviews from other parents. A must read—especially for any parent new to homeschooling."
The Homeschool Highway: How to Navigate Your Way Without Getting Carsick is for all the folks who hit a bump on the road and worried that it meant they were doing something wrong. It's for the people who got into homeschooling and are now wondering exactly what they signed up for. It's for the moms and dads who know in their gut that homeschooling is the right choice for their family, but are overwhelmed with the stuff that comes along with it—all that stuff that nobody talks about!
Friends, my hope is that you will read this book and say, "Whew! It's NOT just me!" There is power in knowing you're not alone in the journey! So, if you're looking for a book about homeschooling that reads like a conversation from a friend—and tells you just as much—I've got you covered. Head to Amazon and grab yourself a copy of The Homeschool Highway: How to Navigate Your Way Without Getting Carsick for kindle or in paperback today!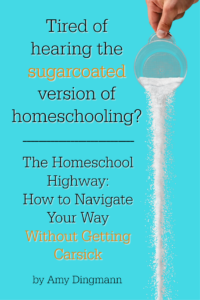 ---
Make Friends With a Dog: 18 Tips to Live a Good Life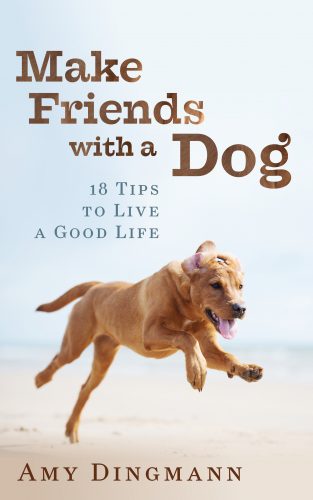 Available on Kindle and in paperback.
What does it take to live a good life?
Author, podcaster, and farm(ish) girl Amy Dingmann argues that living a good life isn't difficult. All you need is a rug that doesn't match, a sturdy fence, and eyes that stay wide open.
Oh, and you definitely need to make friends with a dog.
With suggestions like tear up the score card, draw circles, and be a tree, Amy offers deep thoughts on 18 simple tips to help you live a good life. Sprinkled with equal parts sweetness and sass, Make Friends with a Dog will inspire you, make you think, wake you up, and give you peace.
Here's to a good life, for all of us.
---
It's Not About the Money: Except When it Is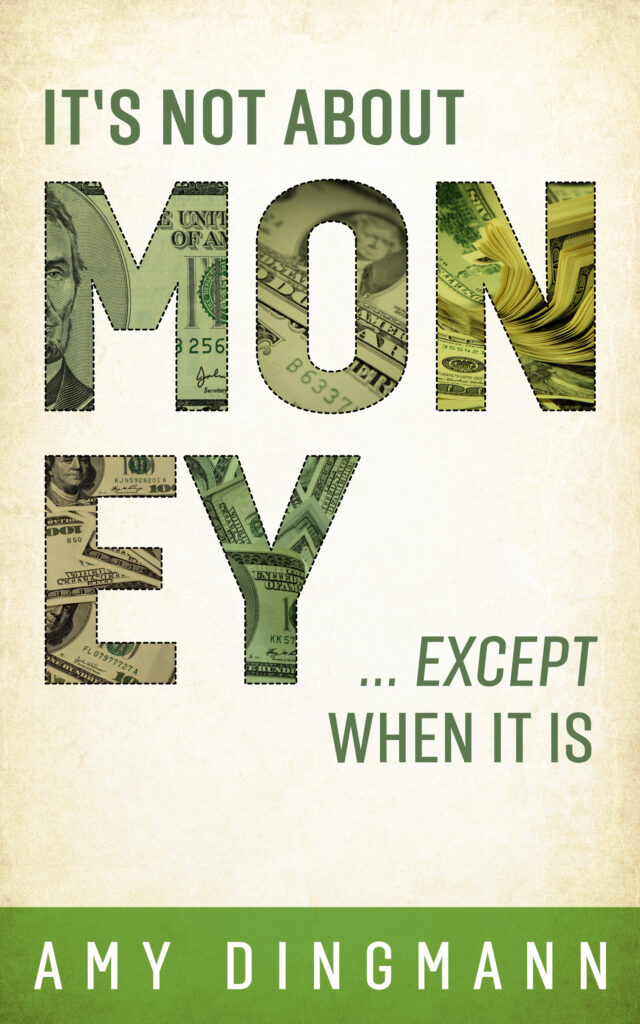 Available on Kindle and in paperback
This book is not about frugal living, except when it is. This is no ordinary financial savings book. Sure, it has some tips and tricks you can use to save a few bucks, but it's more about the mindset of spending. It's about coming to terms with where you are in life, and the steps you'll need to take to reach your goals. It will help you figure out why you're in competition with yourself and others, and why it's so hard to have a non-judgmental conversation about money.
This book is for the rest of us. It's for people who are tired of the standard frugal living advice. This book is for folks who need to hear something other than "cut the cable television". You know, the cable television you already don't have.
It's Not About Money will make you take an honest look at how money fits into your life, with equal parts compassion, sass, and slap-yo'-face truth.