Kitchen Kids: Lemon Cheesecake Pie
I am a firm believer that kids need to know their way around a kitchen, not only because it's a necessary life skill, but also because it helps them to feel capable and that they can accomplish Things of Awesome. This dessert—Lemon Cheesecake Pie—is a delicious bit of yum that is easy to make but seems fancy – a great recipe for kids to have in their recipe box when they're looking to impress. 😉
Ingredients for Lemon Cheesecake Pie
1 can sweetened condensed milk
1 8 oz brick cream cheese, softened
1/2 cup lemon juice
8 oz Cool Whip, thawed
1 9″ graham cracker pie crust
How To Make Lemon Cheesecake Pie
First, make sure both the cream cheese and the Cool Whip are completely softened/thawed. If they aren't, there will be "chunks" in this recipe.
When you're ready to start, place the cream cheese and the sweetened condensed milk in a mixing bowl. Mix for a couple minutes until completely smooth.
Next, mix in the lemon juice.
Lastly, fold in the Cool Whip.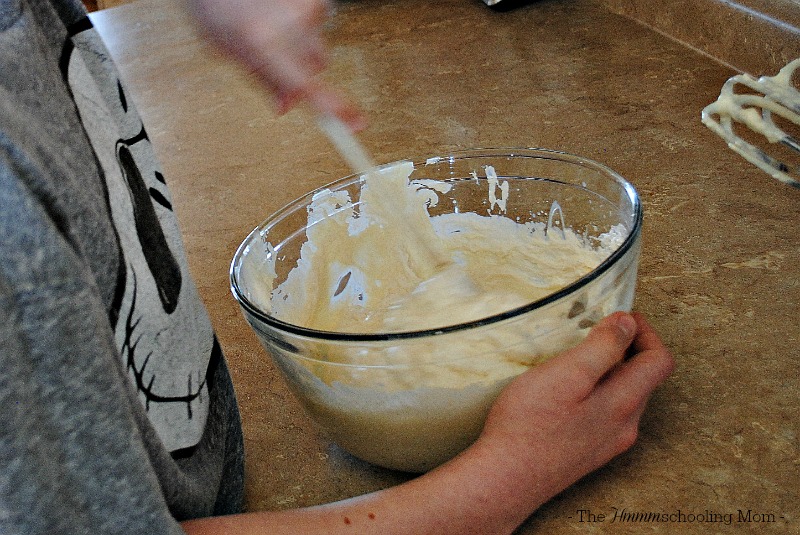 Glop the mixture into the pie crust.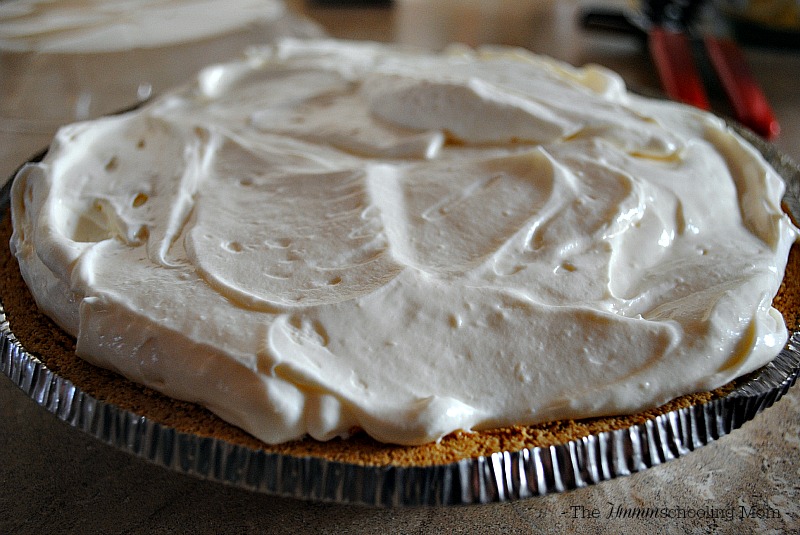 There will probably be just a titch more than what will fit in the crust. The boys have never had a problem with this. It just means there is more to lick off the spoon. 😉

Let the pie set in the fridge at least two hours. When it is set, cut and serve. Have the kids jazz it up with some berries or extra whipped cream, if that's their kind of thing.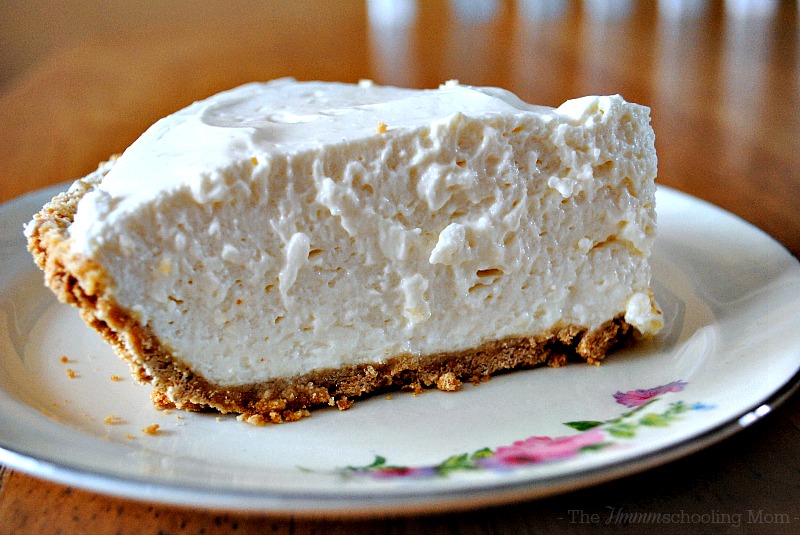 This is a delicious recipe that takes just a few ingredients and has very minimal prep work. In a couple hours, your kids can have a great looking and great tasting dessert that they created!
Like having your kids in the kitchen? You may also enjoy…Learning in an Open Kitchen
---