The Hmmmschooling Mom is a participant in the Amazon Services LLC Associates Program, an affiliate advertising program designed to provide a means for sites to earn advertising fees by advertising and linking to Amazon.com. You can view our full affiliate disclosure here.
Sometimes knowing how to handle allowances with kids is a struggle. There can be disagreement about kids helping out with work simply because they are part of the family versus paying kids to do things (because you realize as an adult, you can do it all faster—and for free.)
We live on a farm. There is a ton to do. Now, I love my farm and I love my home and I don't take issue with the work that comes with the life we've chosen to live. But there are times when things pile up. I'm a farmgirl. I'm a homeschool mom. I'm an author. Let's be honest—sometimes I need help.
This idea was originally used a few years ago when the boys were around 9-10 years old. To see how we are handling the chores/cash situation now that they are teens, check out Why I Pay My Kids An Allowance to do Chores. 
Extra Chores for Extra Cash
Our kids do have things they are expected to help with everyday just because they are alive and breathing and take part in this fabulous house. They do not get paid for those things.
However.
There are extra jobs they can get paid for after their regular jobs are done.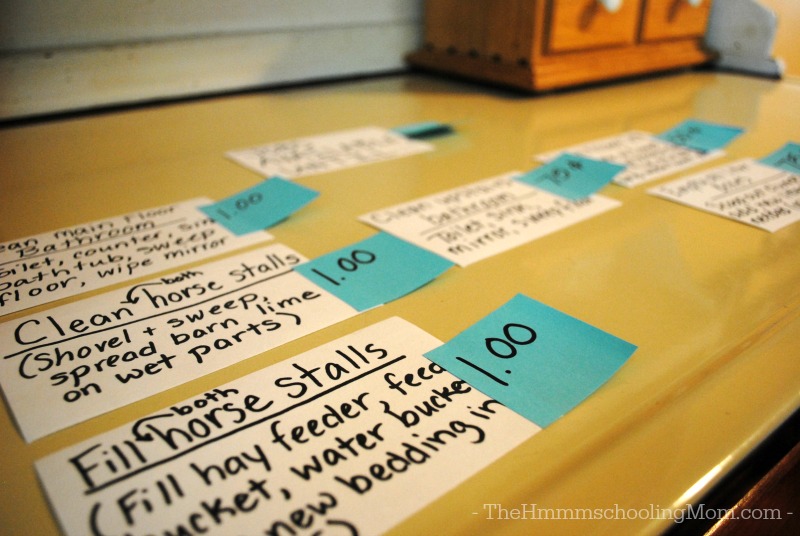 These extra jobs (which change all the time, according to what I'm needing help with) are laid out every morning in our dining room. The job is clearly explained and has a post-it attached noting what the job pays.
These are not jobs the kids have to do, and I don't guilt them into helping. They are simply there for the taking if the kids want them. There is, however, a time they need to be done by if the kids want to partake. Because if some of these chores aren't done that day (especially certain farm ones), I do have to step in and do them before the day is done.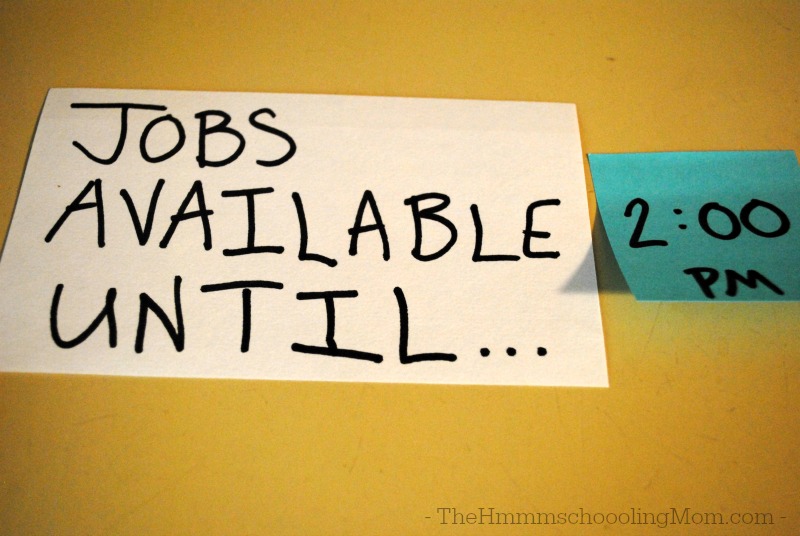 I don't mind the housework or the farm work, but it's also good to have help. And it's good for the kids to see that running a life takes work. This is just a way our kids can have an opportunity to help and earn a little extra dough.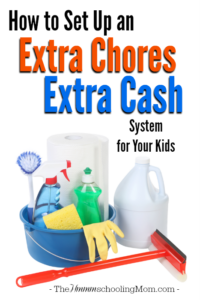 It's a nice little system that works well for us. What do you all do for chores and allowance? What has worked? What hasn't? What things would you like to try?